About Us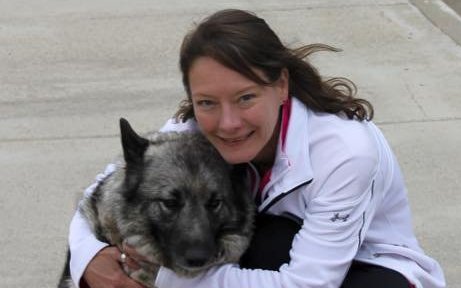 I am Kathe Baxter and my love for training is instilled through developing the natural human canine relationship, communication, understanding and overall respect for each other. I strive to provide the foundation, guidance and coaching to create happy, well-adjusted family members. As a member of the Association of Pet Dog Trainers, I adhere to a Professional Code of Ethics and treat everyone (human and canine) with kindness, patience and respect.
Animals are a precious part of everyone's family, providing unconditional love and compassion. However, as the saying goes, "dogs will be dogs!". I provide in-home dog training services, helping to get started with a puppy or new adult dog, learning how to keep your sanity and family intact during the adolescent months or address specific behavior problems you may be experiencing. Never forget to enjoy your well behaved dog by learning new tricks together. With a little direction and positive reward-based training, everyone learns while having fun!
Time to take that must needed vacation away from home, no animals allowed, sorry! I fully understand the apprehension in leaving your loved ones at a kennel or in the hands of someone you may not know. I have been taking care of animals at their residence for many years and pride myself on building a trusting, dedicated, reliable relationship with both the families and animals. Each and every one becomes an extended part of my family!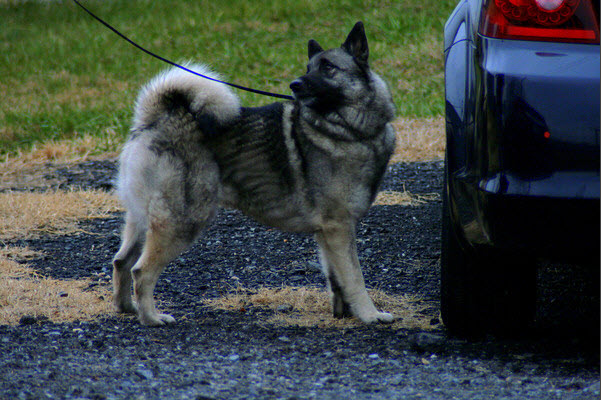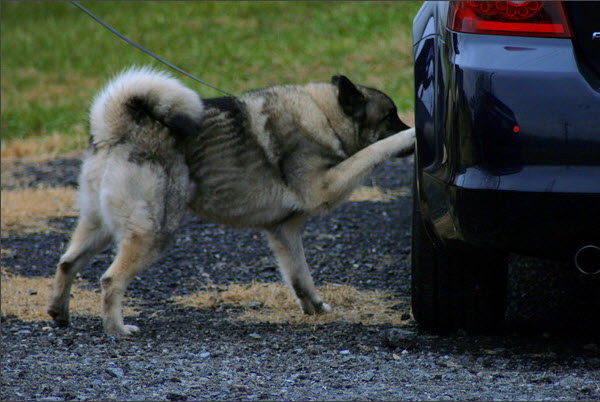 My love for K9 sports has expanded my desire to pursue K9 Nose Work®, a sport created and sanctioned by the National Association of Canine Scent Work (NACSW™). The sport is inspired by K9 detection training methodology's. I became a Certified Nose Work Instructor (CNWI) in 2010 when the sport evolved on the East Coast. I truly enjoy teaching K9 Nose Work® classes for the core principal of establishing a human canine bond of Trust, Communication and FUN! I host NACSW™ K9 Nose Work® sanctioned trials and I am a NACSW™ trial representative.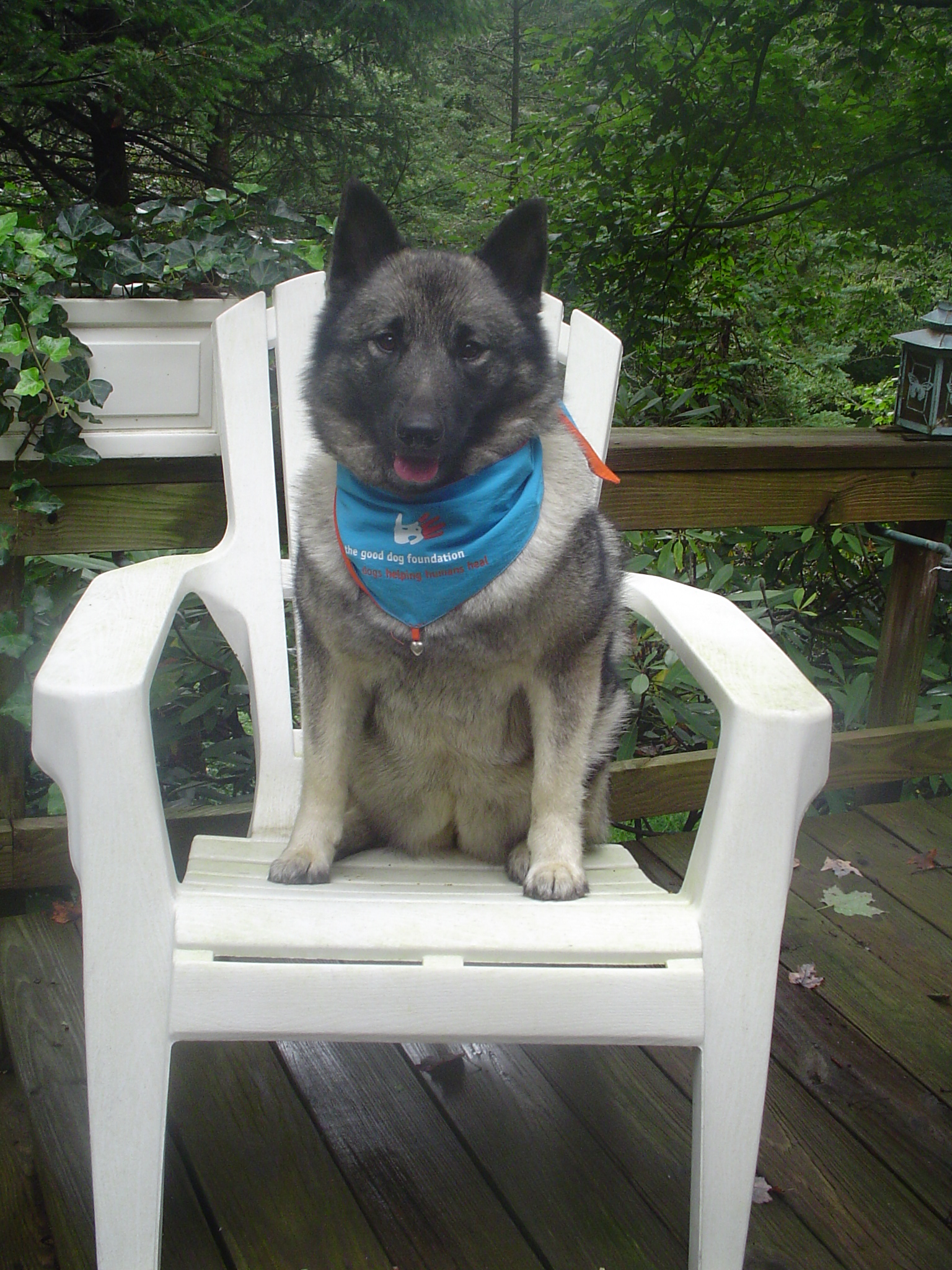 In addition to being a professional dog trainer, I am an active competitor in K9 Nose Work®, Rally and Agility with my Norwegian Elkhounds Karita and Gunner. I am a member of the Hudson Valley Tracking Club, pursuing tracking and a participant as a trial tracklayer. Most gratifying are Therapy Dog hospital visits taken with Karita as a volunteer with the The Good Dog Foundation.
Credentials
My education includes graduating with an MBA from Syracuse University and a Master's of Science from Polytechnic University with focused studies in Operations and Service Management and Information Science. My aspirations have always remained to work with animals and people. This passion was nurtured through a childhood surrounded by various animals of my own and my family which has never been without furry friends to love.
Certified Professional Dog trainer (CPDT): I am certified through the Certification Council for Pet Dog Trainers, a national council that establishes and maintains humane standards of competence for animal training and behavior modification.
Karen Prior Academy Certified Training Partner (KPA CTP): I am certified through the Karen Pryor Academy for Animal Training and Behavior program, a national dog training program that builds its principles on force-free training methods (commonly known as clicker training). The program is a rigorous six month program that includes an extensive curricula, hands-on training, in person workshops, skill and behavior assessment, training journals and case studies and the application of TAGTeach. I graduated from the program with the highest distinction.
Certified Nose Work Instructor (CNWI): I am certified through the National Association for Canine Scent Work (NACSW™) the official sanctioning organization for K9 Nose Work®.
Instructor Training Course (ITC): I attended a week long professional training course which provided innovative continuing education experience, advanced skill and behavior evaluations, hands-on training and shelter dog assessments requiring out of the box critical thinking. The course was led by renowned dog training professionals Pia Silvana and Sue Sternberg.
American Kennel Club Canine Good Citizen Evaluator:The Canine Good Citizen (CGC) Program is a program that stresses responsible pet ownership for owners and basic good manners for dogs. All dogs who pass the CGC test will receive a certificate from the American Kennel Club.
Volunteer Associations
The Good Dog Foundation Therapy Dog Volunteer:provides therapy dog services to people in health care, social service, educational and community facilities and at disaster sites around the country.
Memberships/Continuing Education
In order to bring the best possible solutions to my clients I continue to regularly attend seminars, workshops and conferences each year by the most respected dog training and behavior experts across the country. I use this expertise to customize my training to meet individual needs and devise solutions that work for the real-life challenges people face with their dogs.
Member of the Association of Professional Dog Trainers
Member of the National Association of Canine Scent Work
Premier Trainer Member of the Karen Pryor Academy
Member of the Hudson Valley Tracking Club
Association of Pet Dog Trainers Annual Conference
Karen Pryor Clicker Training Expo
K9 Nose Work® Camp, Seminars, Workshops and Sanctioned NACSW™ Trials
Various other seminars held throughout the U.S (Bob Bailey, Parvene Farhoody, Kathy Sdao)